How to Apply a Mask Tool in VSDC Free Video Editor
Sometimes for privacy reasons we need to hide the identity of a person in a video. The best way to do it is to blur or pixelize a face of this person.
Add a video to the scene. To make it perfectly fit the scene, select "Yes" in front of "Stretch Video".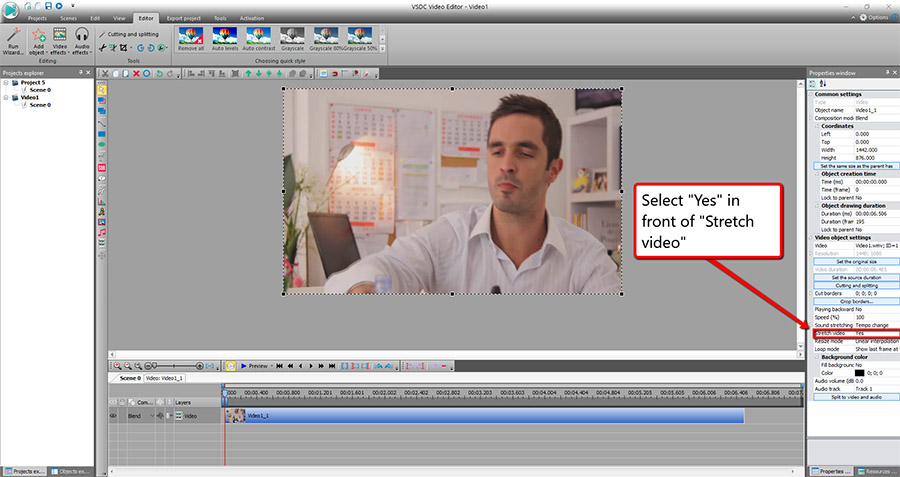 Tip: to make a video perfectly fit the scene size, add a video with the help of "Import Content" option
Now we need to apply an appropriate video effect.
Select "Video Effects" >> "Filters" >> "Pixelize"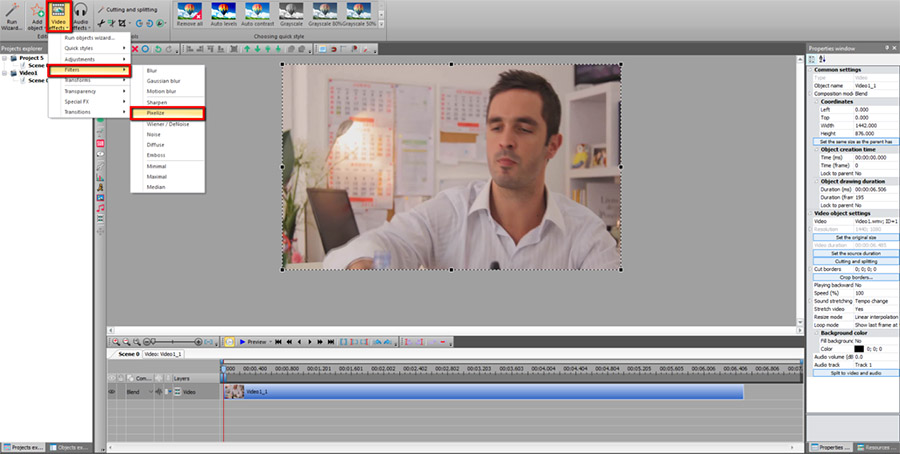 Adjust a pixelization level to achieve the needed effect.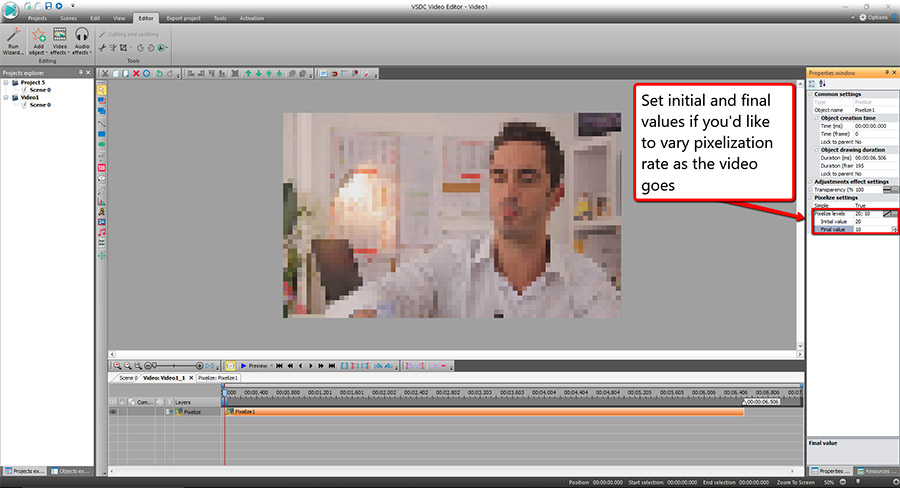 Make a double click on a "Pixelize" layer

Add an ellipse and place it on the scene around the face you want to pixelize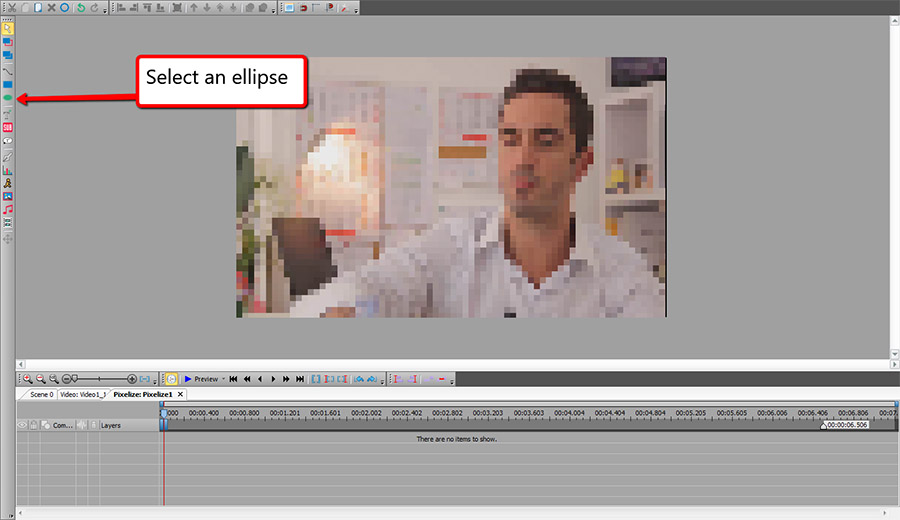 To apply the effect to the face only, we need to invert the "Mask" tool. Open "Composition mode" tab and select "Yes" in front of "Invert Mask".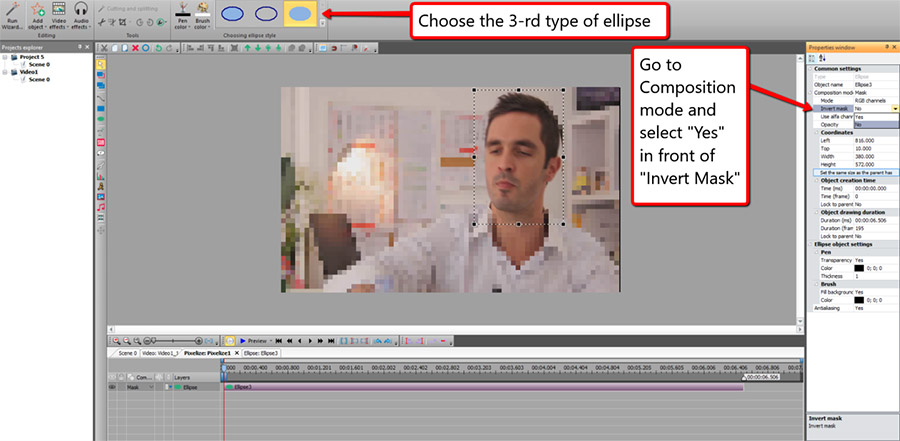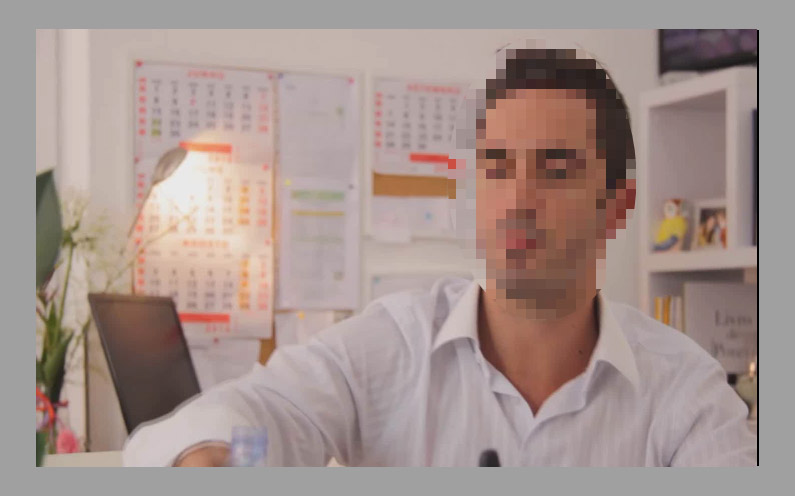 Here we are! But note, that a pixelized mask will follow a camera focus, and not the object (face) you want to keep hidden. Therefore, if a person moves in your video, he or she will instantly lose the pixelized mask.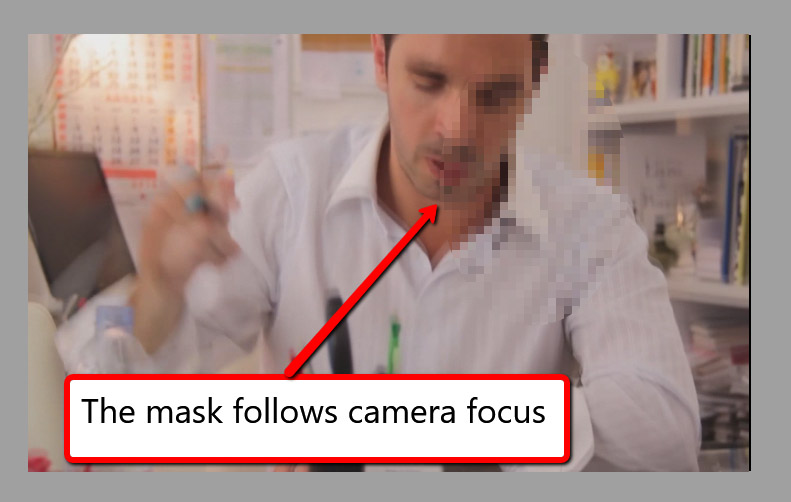 To improve it, we need the mask to follow the moving object (face).
Make a double click on the ellipse layer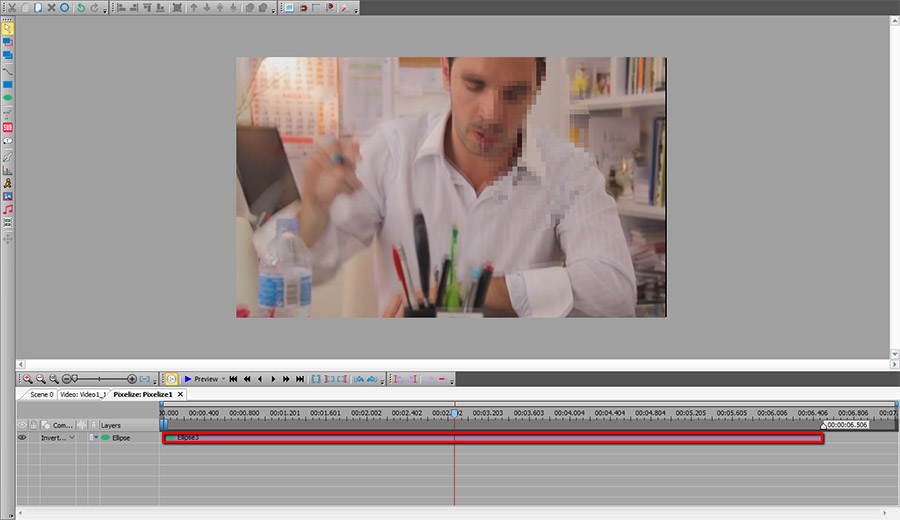 Select "Add Movement" option and shift the pixelized mask so that it exactly covers the face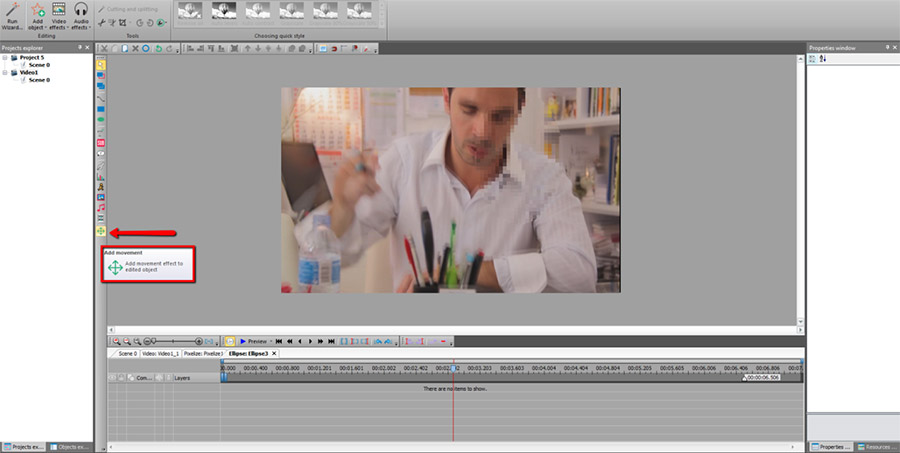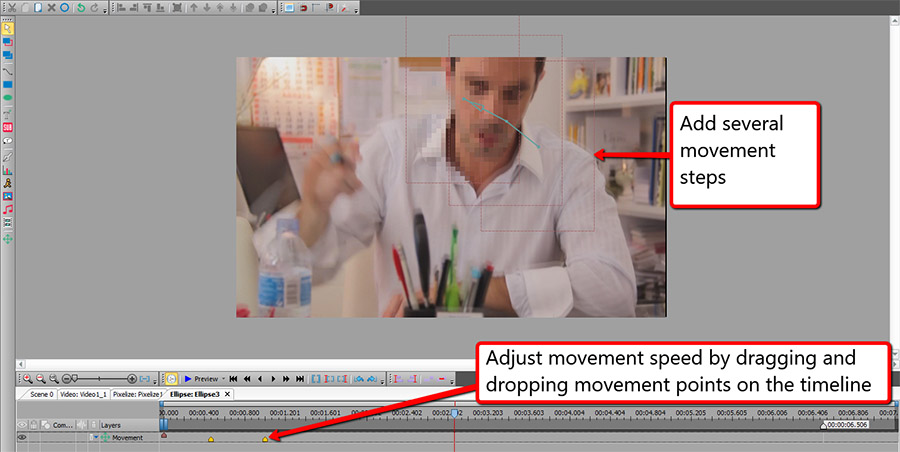 Tip: Set each new movement point as a starting one. In this case you'll be able to shift movement points on the timeline to increase/decrease moving speed as needed.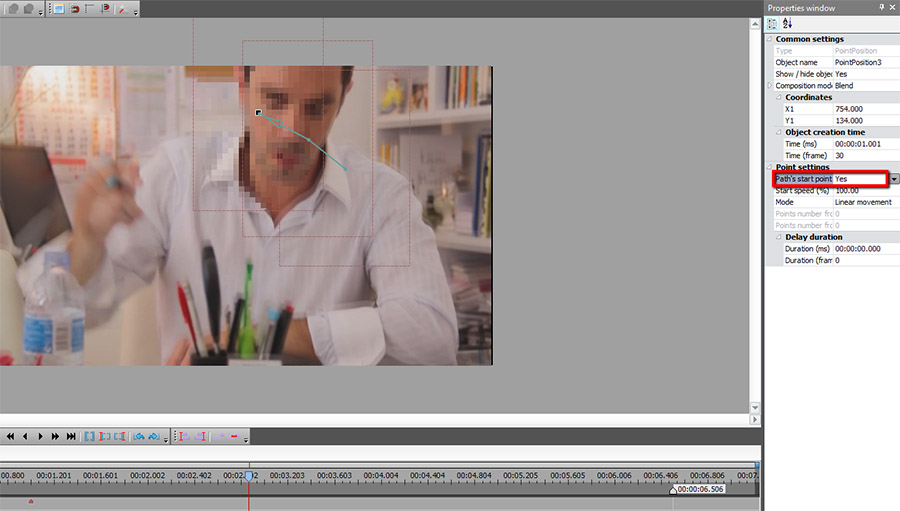 Each time the object you need to pixelize moves and loses the pixelization mask, add a new movement point and make it a path's start point
---