VSDC Video Editor Receives 360°/3D Footage Support and Video Background Templates
October 30, 2018
In June VSDC team participated in CeBIT 2018, the largest international IT expo, where Virtual and Augmented Reality (VR/AR) were among the most discussed and fastest-growing trends. To follow the latest tendencies and demands, the new VSDC updates are focused on 360°/3D footage support. As usual, that is the main but not the only enhancement we look forward to sharing with you.
360°/3D Video Editor
If you are into shooting panoramic videos either with a specialized action camera or a top-notch smartphone, VSDC Free Video Editor will be able to process this footage with maximum ease possible. Enabling the corresponding option ('360 to 2D') in 'Video effects' allows you to select a required type of the 360° video as well as a viewing angle convenient for the preview.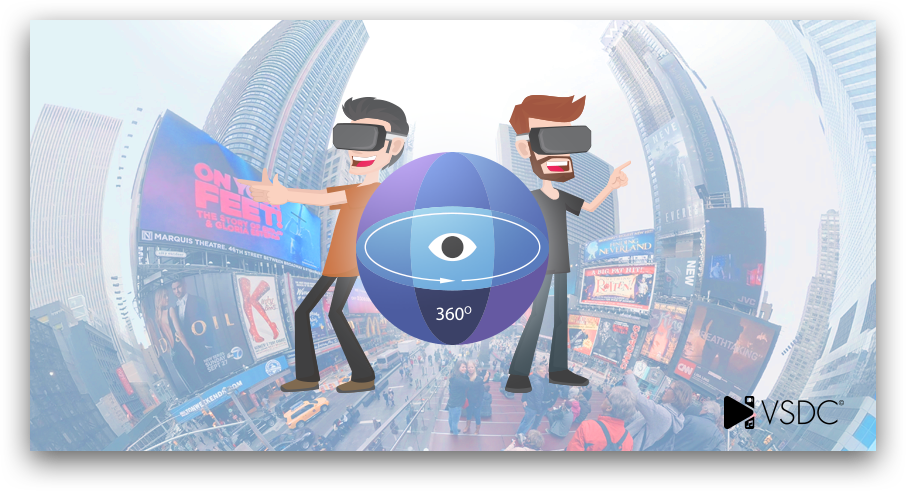 The needs of stereoscopy fans have been met too. 3D video can be previewed and edited in a hassle-free manner, selecting the '3D to 2D' option. The settings in this case provide you a possibility to choose a certain visible image you need to work with at the moment.
New templates and presets
The previous release saw a new custom template system that aims at giving more flexibility and choice at work. With this version launched, there is a new template category available – transition effect presets.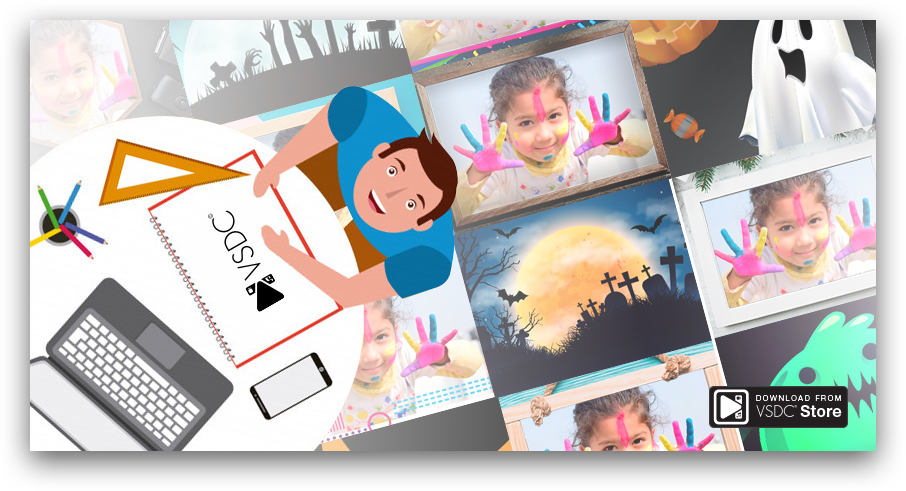 Not everyone likes creating their own unique masterpieces and some of you might be looking for quick solutions here and now. We're happy and excited to invite you to the recently launched VSDC store. Currently it offers a series of ready-made background templates for Halloween, Christmas and other special occasions. We sure have plans to expand this range of creative presets on a regular basis.
Last but not the least
As always, the new update has a range of minor improvements that do not fall into any specific category. Starting this release, you will also be able to:
give a try to a new format of the timeline settings and its scale saving modes;
enjoy new group operations and Audio Spectrum parameters;
save a scene together with its output resources.
For any questions or recommendations, do not hesitate to drop a line to Bu e-Posta adresi istenmeyen posta engelleyicileri tarafından korunuyor. Görüntülemek için JavaScript etkinleştirilmelidir.
To download the new version of VSDC Free Video Editor, please proceed to www.videosoftdev.com/free-video-editor