How to Edit GoPro Videos with VSDC Free Video Editor?
Have some exciting GoPro footage and want the easiest way to edit it?
At first import your videos from the GoPro camera or any other action camera. You can add your videos in the editor clicking "Import content" in the main menu.
If it's necessary you can rotate your video. To rotate it, use a 90-degree button in the toolbar.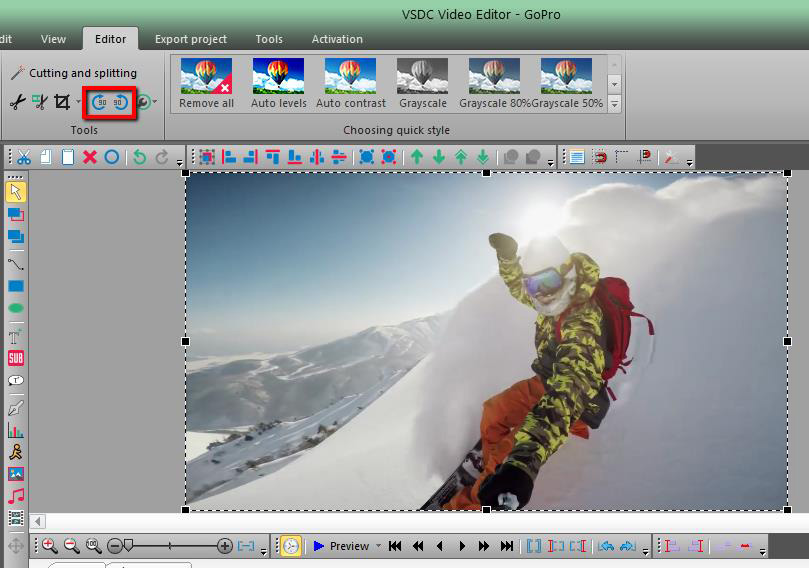 You can apply the rotating effect as well. Click "Transforms" in "Video effect" and select "Rotate".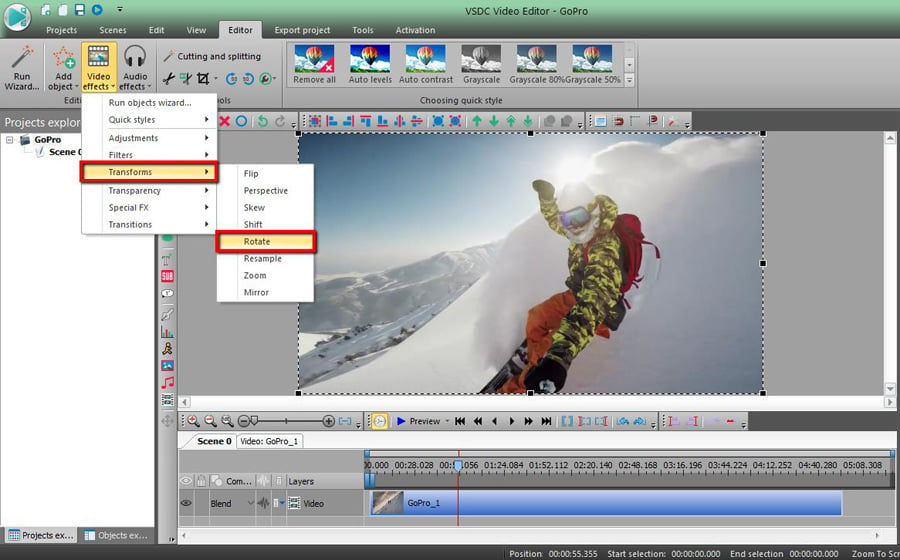 Then set a rotating angle.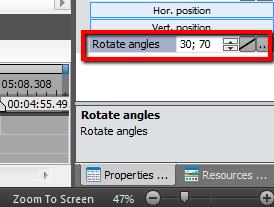 If you want to crop your footage, click a right mouse button and select "Crop Borders".
To make your video more spectacular, slow down the most amazing moments. In the beginning split the video into fragments and select the part that will be slowed down.

Then go to the "Properties" window and adjust the speed.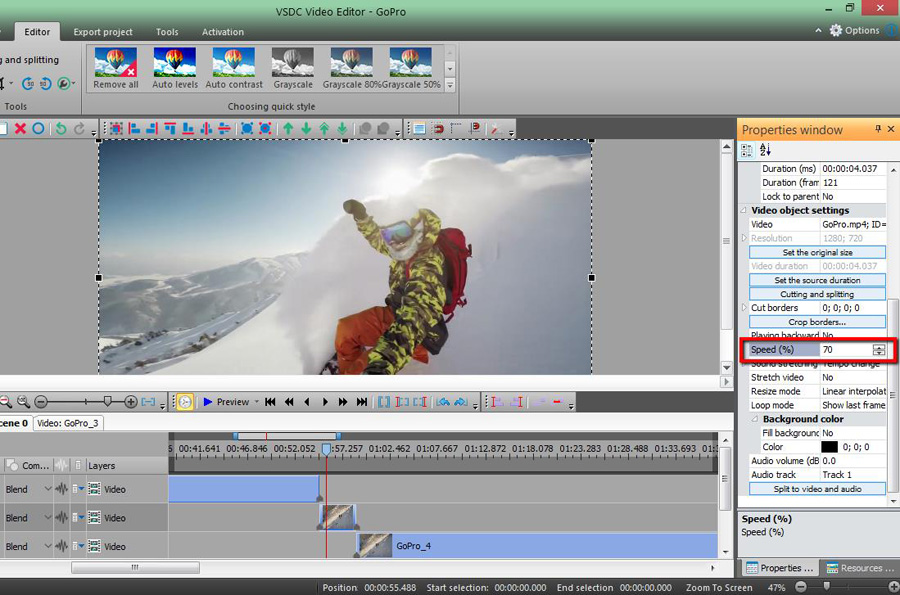 Besides, you can play backwards best moments. Select "Yes" in the "Play backwards" option.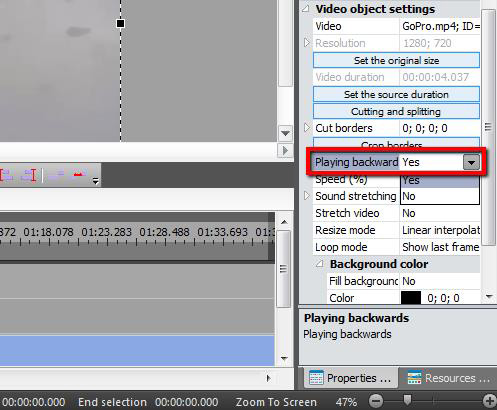 Now it's time to spice up your GoPro video with some atmospheric music. If you don't need the original audio track in the video click "Don't use audio" in front of "Audio track".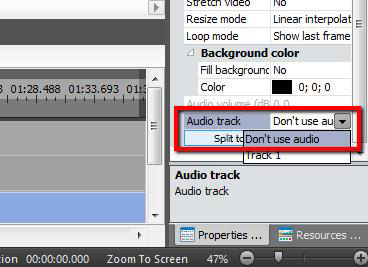 Then click "Audio" in "Add objects" and choose the audio file you want to use.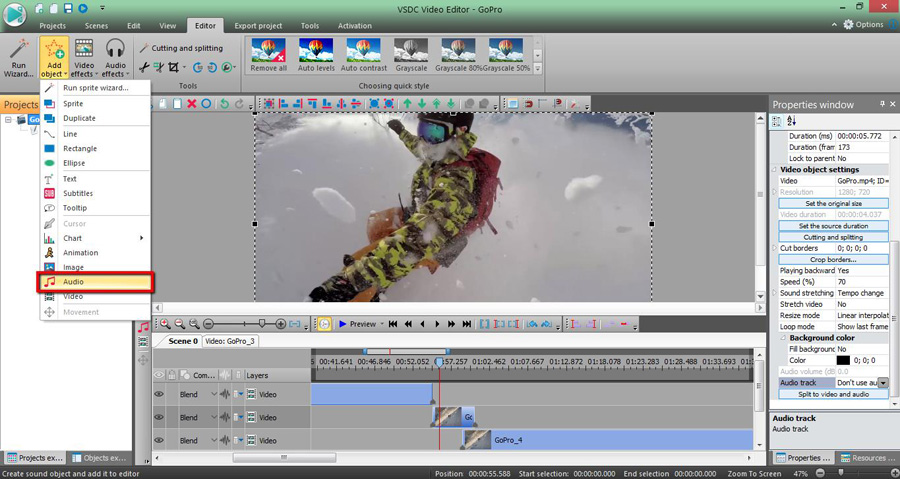 ---