Instructions for product activation
In order to activate the paid version of the program you must purchase a license first. Right after you purchase the program, a license code will be issued to you. The license code is delivered via Web and by e-mail. Please make sure you have specified the correct e-mail address during the purchase! Otherwise we will be unable to deliver the code by e-mail to you.
After you purchase a license, you should activate the program to unlock full functionality of the program. The activation process is intuitive and it takes about 3 minutes to complete.
To activate the product please run the activation program, type the license code you have purchased and click the "Activate" button.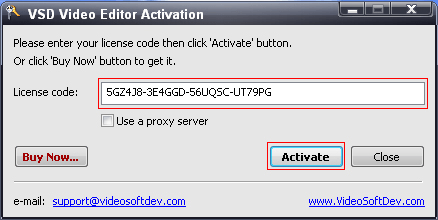 If you mistakenly typed a wrong code or there was a connection problem while sending the registration data, the program will inform you about that and will ask you to repeat the activation attempt.
Attention! The activation process requires an Internet connection!
If you access the Internet via a proxy server, you may need to setup your connection via the proxy. To do this, please set the check mark near the "Use a proxy server" option. An additional window will open asking you to specify the proxy settings. Type the host address of your proxy server, the access port and optionally the login and the password if your proxy server requires authentication.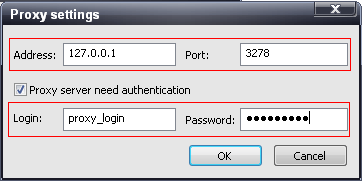 After you have typed the proxy server connection details, please click the "Activate" button in the main activation window to complete the activation process.