VSDC 5.8.7: More Opportunities for Free Video Editing with New Audio Filters, 3D Charts and Demanded Hotkeys
March 20, 2018
Spring is in the air and a high season of enhancements is open. The new version comes along with minor and major updates in the field of audio processing; more capabilities for building 3D charts and a whole series of new shortcuts to make montage even faster. All the release benefits are available for users of both versions – Free and Pro.
Audio noise reduction
Over the last few months one of the most popular user demands has been a request to add DeNoise tools. Good news, here they are:
Median filter will help you eliminate impulse noise in your footage. In a nutshell, this can be ideal for removing unwanted, frequent sharp sounds like clicks and pops.
Audio gate is one of the most commonly used techniques in audio production post-processing. Due to the reduction of steady noise sources, such as rumble, hiss and hum, this filter comes in handy when editing live recordings in order to remove background noise between passages.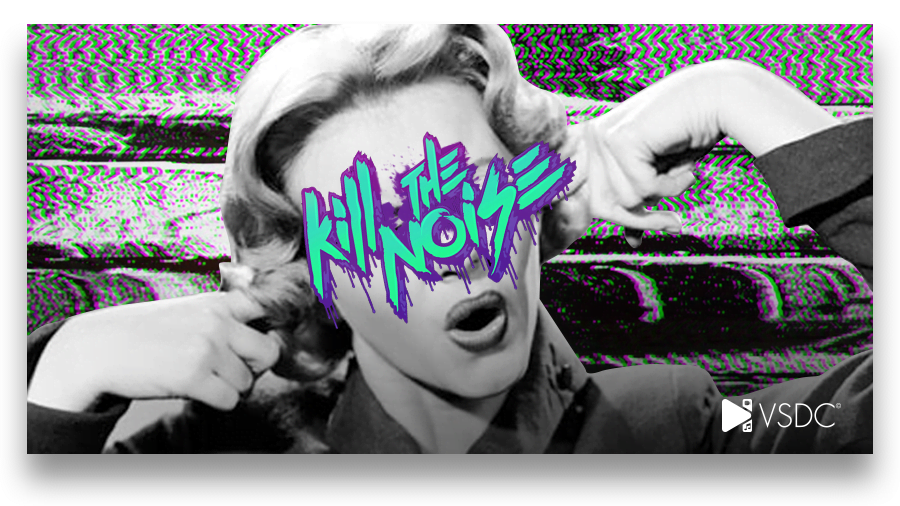 3D charts and diagrams
Attention to those who use VSDC Free Video Editor for educational and business goals. To a vast number of chart types, that contribute in making your data more structured and vivid, there has been added a series of 3D diagrams. It means that information visualization will be more dynamic with options of highlighting and rotating certain infographic elements.
Last but not the least
That is not all! The release also has a range of minor improvements that do not fall into any specific categories, here are the most exciting of them:
A whole bunch of new hotkeys focuses on adding all kinds of objects from video and sound to lines and shapes.
Arabic symbols (ligatures) support is now available.
Users of 4K displays can enjoy VSDC interface with more convenience thanks to a special graphic driver.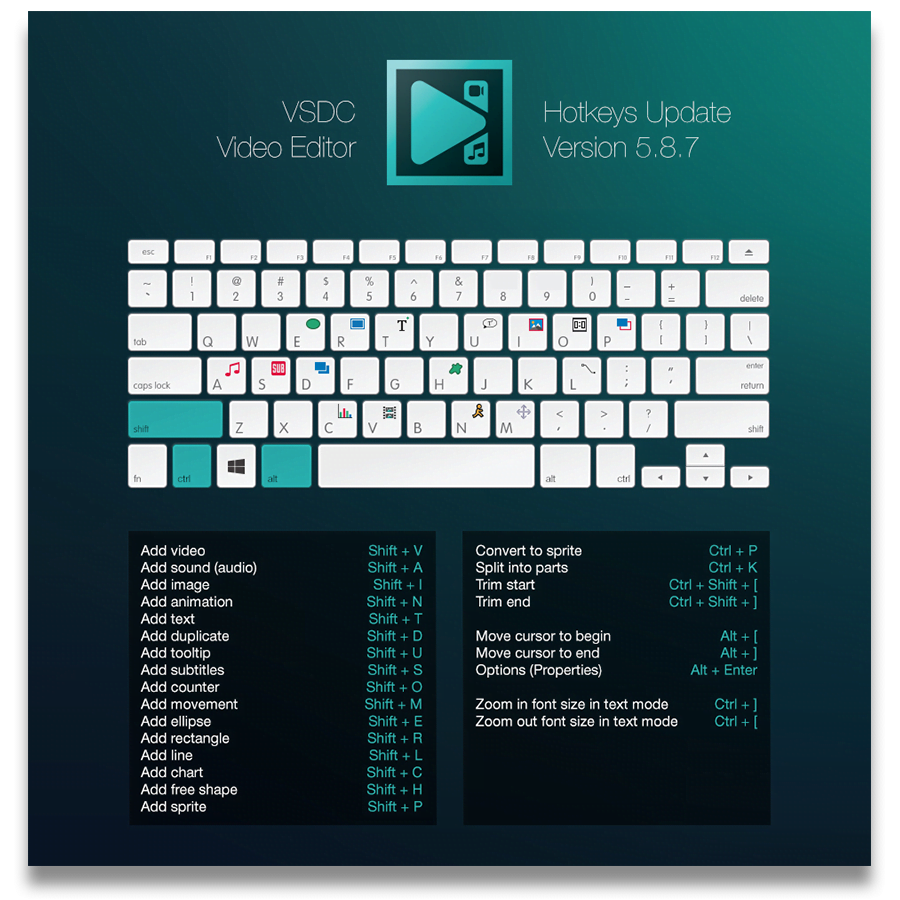 For any questions or recommendations, do not hesitate to drop a line to Bu e-Posta adresi istenmeyen posta engelleyicileri tarafından korunuyor. Görüntülemek için JavaScript etkinleştirilmelidir.
To download the new version of VSDC Free Video Editor, please, proceed to www.videosoftdev.com/free-video-editor