How to rotate a video or an image
First, open a video or an image file in the program. Then click it on the timeline and use the "Rotate" buttons on the Tools section of the Editor tab. These buttons allow you to rotate the entire file 90 degree clockwise or counterclockwise.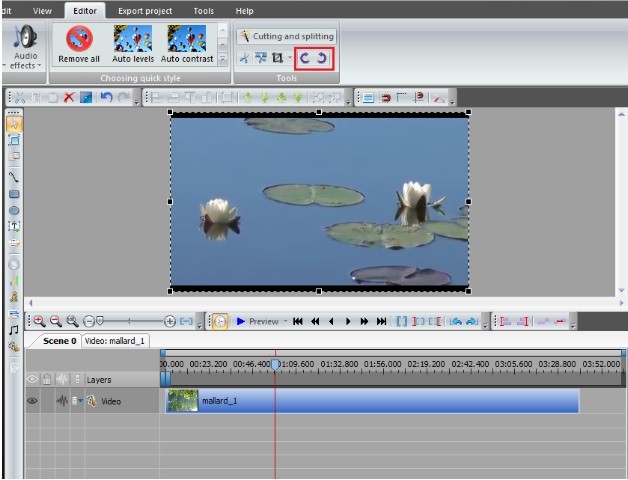 Applying the Rotate effect
If you want your video to change the rotation angle while playing, you can use the Rotation effect.
To apply this effect, click the file on the timeline, then click the Video Effects button on the Editor tab and select Transforms > Rotate from the drop down menu.
A new window opens allowing you to set the object position in time. You can chose the point where the effect should start, its duration so that the effect will be applied to the whole file or only to the part of it.

Adjusting the properties
You can configure other effect parameters in the properties window. To rotate the video several degrees as needed, set the appropriate value to the "Rotate angles" field.
To make the video rotate around a single point or to create rotation in opposite directions, use the three dots button next to the "Rotate angles" field. A new tab will be opened on the timeline allowing you to adjust the rotation trajectory. First, select the trajectory type on the toolbar, and then double click the editing area to set a new point. You can click any of available points and move it to an appropriate position. To delete unnecessary points, use the "Remove" button on the toolbar.

Use the "Preview" button to see the result of your editing operations.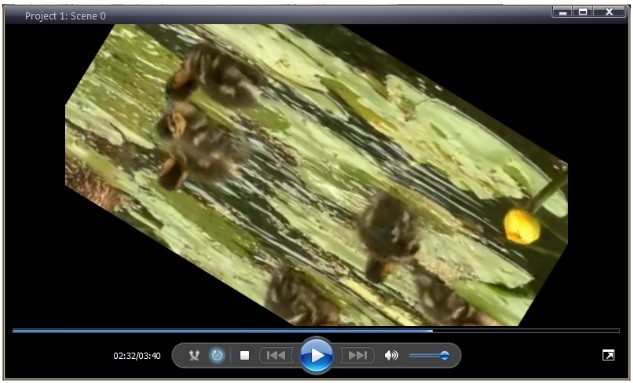 ---