How to create picture-in-picture effect
Due to the fact that our editor is related to non-linear class, creating picture-in-picture effect makes no difficulty. For this purpose you only need to add two objects to the scene and place them in optional position one to the other. For example, the following way: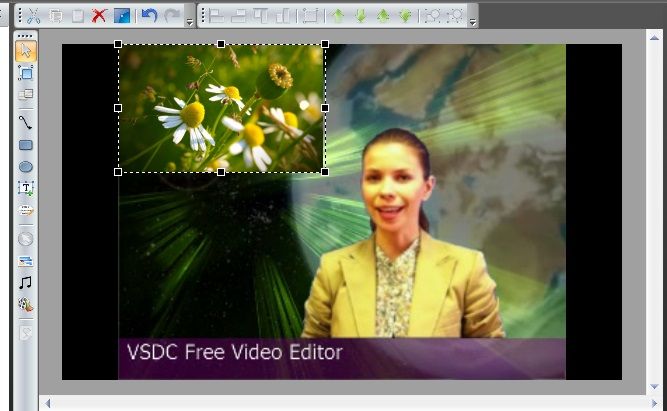 Then if needed set the required time of objects appearance and duration of their display with a help of timeline:

As a result object "Image1" will appear in nine seconds after video "Video1" will start to play in the left upper corner and will be displayed in parallel with it. Of course, any other type of object or group of objects may be used instead of the image.
---